Hi new friends! This is Allie from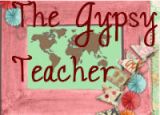 I'm here as a guest blogger as Casey is away on vacay (LUCKY HER!!)! Anyways, to give you a little info about myself:
I'm a new blogger- my blog is 3 months old!
I am also a recent graduate, meaning I'm a new teacher!
I'm from Omaha, Nebraska: home of the CWS and the Cornhuskers!
I love all things vintage, bohemian, travel, and crafty!
So now that you know a little about me, I'm going to share a few tips and tricks with you! I'm always looking for new ways to review concepts with my students, so here are a couple ways I've found effective:
1. Snowball Fight
You can review anything using this method. Have your students each get out a piece of paper and write a fact or a math problem. Then, have the students wad their papers up, and on the count of three, they can throw their "snowballs." After they all throw them, they each pick up a new ball and write another fact/math problem. And the game keeps going until you want to stop. At the end, the students will have facts from the lesson, or math problems to solve! You could do this with addition, subtraction, multiplication, division, fractions, and much more!
2. Task Cards
I'm sure a lot of you use task cards in your classrooms, and math is a wonderful way to use them! I am creating several versions of Task Card Reviews, and my first is Fraction Frenzy! The great thing about task cards is you can put them at your students' levels. This set is for middle to upper elementary students. I have it for you for FREE right now:
Fraction Frenzy
You will see this and others in my TPT store debuting next week!
I hope you can use these review ideas in your classrooms this year! Like I said, I'm just about to debut my TPT store next week! So come on over to my blog, and follow me! When I reach 50 followers I'll be having a giveaway! If you are looking for some fun ways to spruce up your classroom, I try to post once a week at least one DIY classroom idea I've been working on! Thanks for having me, and Happy Summer!